RightsNotice
Jump to navigation
Jump to search
This Wiki requires a user account to do any content editing.
To request a new account, first click the "log in" link at the upper right.
This screen should appear: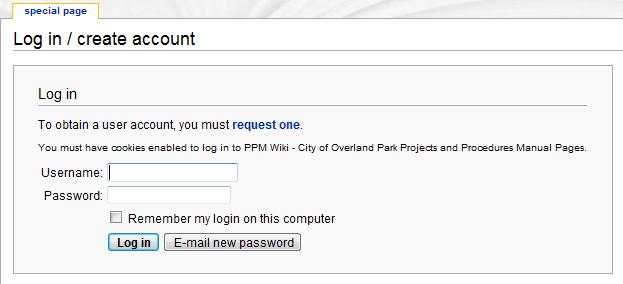 Click the link "request one" and fill out the subsequent form to request credentials.
A system administrator will review your request and will grant permission, after which you will be sent an email confirming your newly created account.